Do you know your Potter Books and Movies?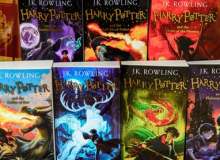 This quiz asks you questions like: When was this book published?, Whats the sixth book? Do you think you'll be able to solve this quiz? What house are you in?
How much of a potter head to you think you are? Will you get them all correct? Have you read the books? Or do you prefer the movies? Maybe you've lost interest in the books?
Created by: Zoey