Chance I would date you: Country Boy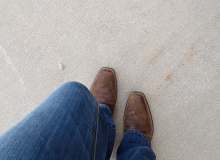 Ever wonder if you have something in common with a cowgirl or maybe you wanna find "The One"! Well, take the quiz here to find out if you and I are applicable! This was inspired by another quiz, it's just my version!
So, calling all cowboys and country boys, you're welcome to take my quiz. There's 19 questions, but don't fret - it's easy and you'll be done in a flash.