Best dog breeds for you!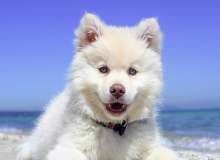 Want to get a puppy or dog but can't pick well then today's your lucky day take this quiz and find out the best dog breed for you!🐕🐶🐩(forget cats dogs are for you.)
I have two dogs at home and one is way less intelligent than the other it's so funny watching them play!🐕🐶🐩(dogs and puppy are so cute you should get one😛.
Created by: Keilani