Are you really cute?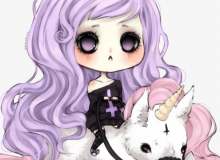 Hiyaaa! Welcome to this here uhhh quiz! This was made just for fun and making friends so remember to rate and comment so we can talk to each other! :3 Thx
Now go take the quiz! The questions are really really really easy so it shouldn't be too hard for ya XD Myabe not anyways .... :3 Why do you have to type so much?