Are you dominant or submissive?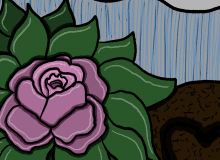 This quiz will tell you if you are dominant, submissive, or in-between. Being dominant or submissive is not a bad thing. They both have their ups and downs.
Warning: This quiz is not 100% accurate. I am not a professional psychologist. If you don't think your result was accurate, you're probably right. You know yourself better than any quiz does.