Are You An Anti-Semite?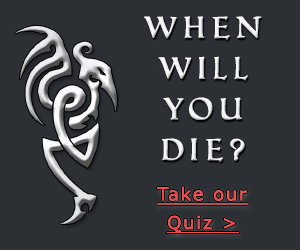 There are many prejudices in the world, but few are as prevalent and as undying as Anti-Semitism. For centuries, the Jew has been villified, persecuted, and outright slaughtered in revenge for atrocities he has never committed and these same "atrocities" are touted to this day--albeit in a more modern terminology--to explain away the bigotry and contempt that is the lot of this nation.
How about you? Are YOU an anti-Semite? Are you the sort of Jew-hating, medieval scumbag that is responsible for the proliferation of lies and terror against an innocent ethnicity? Better yet: do you THINK like one? Here's a chance to find out.
Related Quizzes:
Create a quiz on GotoQuiz. We are a better kind of quiz site, with no pop-up ads, no registration requirements, just high-quality quizzes. Hey MySpace users! You can create a quiz for MySpace, it's simple fun and free.