are you a "why dont we" limelight?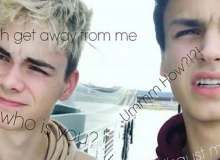 have you ever wondered if you are a limelight? well I have. I made this quiz because I know that no one will ever make one. and to all those limelight's out there keep up all the good WDW work!
are you a limelight? find out here. WDW is an American boy band. my favorite band member is Zachary. comment who is your favorite band member. good luck!