Are you a true fan of Miraculous ladybug?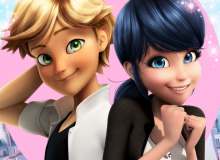 i been a fan of Miraculous ladybug for years and years and decide to ask questions if anybody is a true fan.i drew pictures and always watch the show!
i LOve miraculous ladybug all in my life and i know the song that ladybug sings on Christmas! And the voice behind of Marinette/Ladybug is.... *drums rolls* Cristina Vee! My favourite voice actor!
Created by: Luckycharm