Are you a slacker?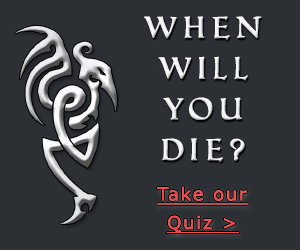 True, there are many smart people, but what about us? The chance to skip school, to relax, to finally kill that son-of-a-b**** giant Boo from Super Mario 64. With this easy quiz, you can find out if you are a slacker!
Are YOU a slacker? After this quiz, you will know whether or not you are a slacker. There are about twenty questions, and answer them honestly. Trust me, if you know, you can find out where you will wind up in the world. Remember: History Doctors only make half of what plumbers make!
Related Quizzes:
Create a quiz on GotoQuiz. We are a better kind of quiz site, with no pop-up ads, no registration requirements, just high-quality quizzes. Hey MySpace users! You can create a quiz for MySpace, it's simple fun and free.