Are you a pro at ROBLOX?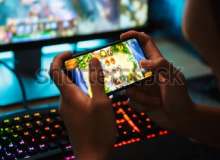 This is a ROBLOX quiz that shows if you are a pro player or a noob. I made this test 100%, not about Robux, or anything like that, this test is about how you play ROBLOX and how much knowledge you have about the game!
We like to keep all the players who test themselves with this one test out of all other tests on gotoquiz.com picked a great choice because this one does not say "how much robux do you have", ect. We trust on knowledge and more.
Created by: Jack