Are you a good Among Us player?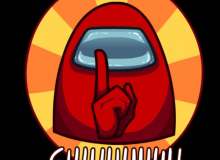 Hey, Among Us fellow fans! I made this quiz cuz all the other quizzes were just about knowledge about Among Us, nothing really about playing Among Us its self. That's why I named this Are You a Good Among Us Player, instead of How well Do You Know Among Us.
Because I want to see how actually smart you are, not just Among Us facts. So help yourselves, and get ready, because we are about to launch, 5...4...3...2...1!!!!!! See ya! And Rate and comment!!!!!!!!! Plz!
Created by: Psionpath