AGS 2064 I Side With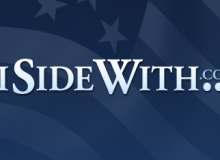 This is the Beta version of the AGS 2064 I Side With. In the 2064 elections the American Government Simulation has some tough choices, hopefully this quiz can make those choices a little easier.
This test will ask you about the issues facing our sim and tell you which presidential candidate best suits your beliefs. You will be paired with either Jones or Keller, the two first candidates to announce their candidacies for President!