Wings of Fire: What dragon tribe are you quiz.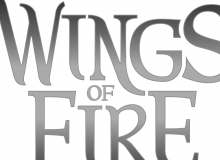 This a quiz for WoF lovers that want to find out their tribe. Are you a NightWing, SandWing, SkyWing, HiveWing, or something else? Enter each question honestly to find out!
Spoiler Alert!!!This quiz has tribes from the 3rd arc, Pantala spoilers will be in the results. Do not take the quiz if you have not read the 3rd arc and do not want to be spoiled.
Created by: WesternKingbird