Will you ever be happy?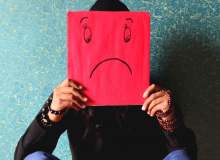 Everyone dreams of being happy or at least being satisfied in life. Have you had poor relationships or none at all? Do you think your life is going down the drain? Well hey take this quiz and find out if you are truly going to be happy or not!
Have you ever wondered if you would have your happily ever after you've always dreamed about, or are you going to end up an old cat lady with fifty cats? Take "are you going to be happy" to find out! Maybe your prince/princess charming is waiting right around the corner!