Wich Emotion Are You?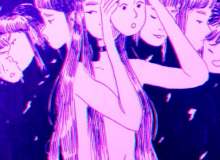 Ok so we all have emotions(i think all), but, whats your strongest emotion? Whats the emotion you always feel more? idk you should know, ok you HAVE to know at least 6 emotions. You know them right?
Happiness, Sadness, Anger, Disgust, Love and Fear. Theres more emtions but GoToQuiz only allows 6 boxes of results. *Long sight*. Ok whatever, if you ever wondered what emotion are you, take this quiz. If the result doesnt match whit you just take another quiz of these cuz my quizs really suck.
Created by: LiaTheBearOwO