Who Truly is Your HP Soulmate?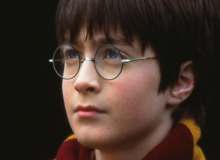 Take this wonderful quiz to find out who REALLY, (like truly, honestly, quite frankly) is your Harry Potter Soulmate. Why? Because; A: why tf not B: Harry Potter is bloody brilliant, and I don't need a C;)
Btw,if you take this quiz just KNOW that I am spitting out the pure facts lmao so please don't come at me or get angry if you don't like your soulmate, that's your problemo because they do love you, and it's low key sad that you don't love them back hun.