Who is your godly parent?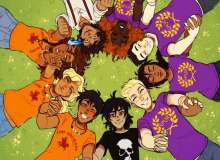 Take this quiz to find who your godly parent is! Answer all the questions as best as you can and remember have fun. Can't wait to see you at Camp Half Bool this year!
This quiz includes the Roman a Greek from of seven of the gods. These gods include Hades/Pluto, Poseidon/Neptune, Ares /Mars, Demeter/Ceres, Zeus/Jupiter, Apollo, and Athena/Minerva.
Created by: Liy