Who is your DreamSMP best friend?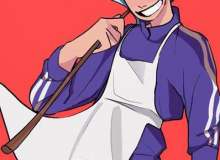 Hellooo! and welcome to this quiz! this is a quiz to see who might be your DreamSMP best friend might be! In my opinion, this is probably accurate, so yeah. Have fun!
The character results are: Tubbo, Glatt, Ghostbur, Wilbur, Techno, and Tommy! so, out of these members/ characters, we'll see who your best friend might be.
Created by: Woofaboo