Who is your Alvin and the chipmunks Boyfriend!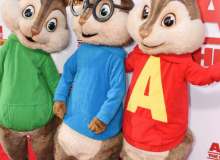 This is for the ladies that want to find their dream munk!! This quiz will help you find your chipmunk soulmate!!!The choices are:Theodore, the overweight green oneAlvin, The red spicy heart-thobSimon, The tall blue dreamboat.Well gals it's time to find your one true love!
This quiz is for the people who want their chipmunk desires to be filled. This quiz is very accurate so the result you get is the munk of your hearts true needs.
Created by: Jessica