Who is you MHA Girlfriend?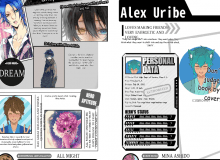 Hey buddyysss!!! I made this quiz to help you see who is your My Hero Academia girlfriend! I hope you have fun with this quiz! At the end I will give you my Discord username and number. If you do not have Discord I am really sorry! Also you do not have to friend me obviously.
Also this is for any Sexuality/Gender! This is not only for men, but for everyone who is interested in females!!!!!! Please do not hate! People can love who they want!