Which TVD character are you?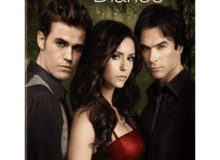 Take this quiz to see which 'The Vampire Diaries' character you are. If you haven't whatched this series whatch it now on Netflix because it is amazing. Answer the questions truthfully so you get more accurate results.
Are you going to be Elena,Caroline,Bonnie,Stefan,Damon or Katherine and who is your favorite character from the vampire diaries? Do you think the vampire diaries is good or not?
Created by: Zoe Peterson