Which song from Encanto was made for you?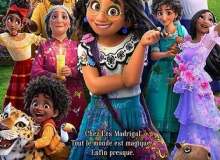 Encanto music is fun and catchy... I hope you liked them as much as I did. So, have you ever wondered which song would best represent you? If you don't Rember the songs, listen to them after your result as not to put ideas in your head. ;)
I tried my very best... so please give it a rating... it would be much appreciated. Thanks. Check-out of other quizzes too. Like: Which Disney Princess are you? Which Disney princess do you look like? and Are you an introvert or an extrovert?
Created by: A.A.K