Which Sisters Grimm character are you?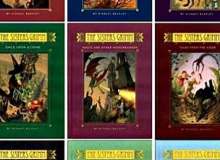 Hi. I love the Sisters Grimm and I think that the characters each play a very important role in the books. (I am going to right now suggest this to anyone and everyone. Read it.)
You will get either: Sabrina Grimm; Mr. Canis; The Wolf; Relda Grimm/Granny Relda; Puck/The Trickster King; Daphne Grimm; Moth; Jacob Grimm/Uncle Jake; William Charming/Prince Charming; Mirror. Enjoy!
Created by: Isis