Which Schuyler Sister Are You?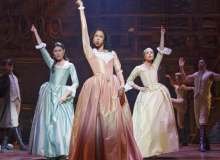 Have you ever wanted to know which of the famous Schuyler sisters you are? This magnificent quiz will answer that in just ten questions. Are you the witty Angelica? Or the sweet Eliza? Take this quiz to find out!
Please comment and I hope you get the best of them all to match your personality. Please comment, I want to know who you got. I got Angelica, but I love Eliza and Peggy as well. Thanks!
Created by: AngelicaHamilfan