Which percy jackson character is for you? (FOR GIRLS ONLY!)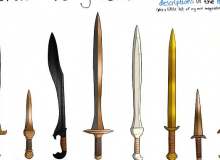 If you don't like the characters Jason, Percy, Nico, and luke you shouldn't do this quiz and I chose them because they are strong characters and hero´s and I don't care if some of their girlfriends get mad.(yeah I think luke was a hero so get over it). P.S.(I ship nico and reyna, and Percy luke, and annabeth and piper together).(And I don't give a care if you don't ship them and I made a character and her name is april and she is a daughter of cupid and her boyfriend is jason).
I tested myself and I am the twin of percy my story is that I loved luke, But luke didn't loved me. He loved my BROTHER!!! But my Brother never loved him as far I know and annabeth hates me and jason and the seven have been weird around me so is my best friends nico and leo but than I found out why Luke was back....
Created by: jasmine