Which Naruto Character will you Date?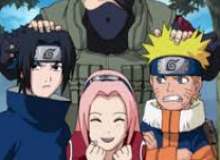 Which Naruto character are you meant to be with? Will it be Naruto? Could it be Sasuke? Answer these questions to find out! Enjoy and have fun finding out who your partner would be!
Disclaimer: This quiz is meant for both boys and girls. If you stated in the beginning that you were straight and you end up with a character of the same gender as your result, that means you picked mostly or all questions that were positive to them. I can't really do anything about it. But it really is just a simple quiz.