Which mythical creature are you?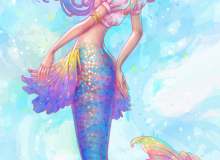 Mermaids, Unicorns, Dragons you name it! They are all mythical creatures of which todays society is obsessed with! But have you ever wondered what your spirits mythical creature is?
If you have, this is the quiz for you! Here you can find out if you are more like a loyal unicorn, a fierce dragon, or a sassy mermaid. Enjoy the quiz!
Created by: TrophyDog