Which Mythical Creature Are You?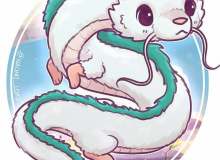 Have you ever wondered what it would be like to live in a world of fantasy as a mythical creature? If so, which one would you be? This quiz will reveal which magical creature you are!
There are five answers in all. Are you a fierce dragon? A fiery phoenix? Take this quiz to find out! If you like your result, make sure to comment what you got!
Created by: Firefly the Rainwing