Which Keeper of the Lost Cities Character are you?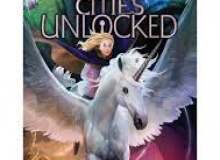 Hello everybody! I worked real hard on this quiz, and results can be Sophie, Keefe, Dex, Fitz, Linh, Tam, Maruca, Wylie, Marella, and Biana. I wanted to put Stina and Jensi, but they will come later maybe.
Meanwhile, have a good time! Please comment and rate, and look out for my other quiz, Which Shade of Blue Am I, and my upcoming quiz, How Good Are You at Among Us?Please have a good time, and remember this is only a quiz!
Created by: Psionpath