Which Heroes of Olympus character are you?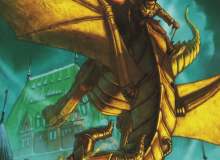 Have you ever wondered what is like to be one of those famous demigods? It's dangerous really. Do you have what it takes to be Annabeth, Percy, Frank,Piper,etc?
In this quiz, you'll play capture the flag, kill huge snakes (and I mean huge), get led by dangerous ladies into shops, get challenged to battle, and more! I'll be seeing you at Camp Half Blood!
Created by: May