Which Dream SMP Member Are You?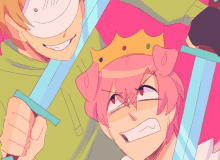 Which member of the Dream Team SMP are you? As someone who's nefarious for overanalyzing people, I tried to make this quiz as accurate as possible. All the way from the questions to the results!
This quiz only includes major characters within the SMP, including the Dream Team, Technoblade, Wilbur Soot, Tommyinnit, and Tubbo. Very sorry if your favorite isn't available here!