Which Demi Lovato Era Are You?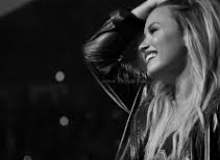 Demi Lovato has many different eras that show the complex and separate parts of her personality. She expresses herself and where she is in her life through the music released in that era.
So, which Demi Lovato era are you? Are you more of a rock star? Or do you prefer dance music? Either way, this quiz will tell you which Demi Lovato era you are based on your personality.
Created by: Cassidy Penner