Which Colour Best Represents You?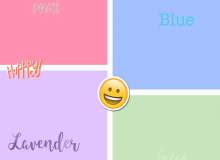 By taking this quiz you will find out which colour best represents you. You could get pink, lavender, green or blue. This quiz has ten questions for you to answer.
Remember, your result is not guaranteed to be accurate and this quiz is just for fun. Try to answer the questions truthfully and as best as you can to get an accurate result. Have fun!