Which child of the Heroes of Olympus couples are you?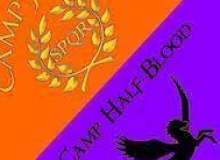 This quiz is designed to be fun and kinda accurate. I included Percabeth's and Solangelo's children and the children of a couple of my OCs. The children's names and ages, as well as looks, are my inventions.
I wasn't able to fit Caleo, Frazel, or Shelper in here. I'll also include some more of my own OCs in the Part 2. If Necessary I will make a Part 3. I hope you enjoy this quiz. Please comment and rate!