Which character type are you?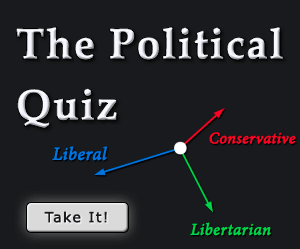 This is just something I did for the helluvit. It's mostly for the friends I roleplay with that know the characters that this quiz refers to! But it might give you some insight to yourself, as well.
The characters are Raeloru, Lexuta, Exhile, Reyvn, and Gizama! Who will you end up as? If you're not a roleplayer and don't really care, take this quiz anyway for some stupid-fun!
Related Quizzes:
Create a quiz on GotoQuiz. We are a better kind of quiz site, with no pop-up ads, no registration requirements, just high-quality quizzes. Hey MySpace users! You can create a quiz for MySpace, it's simple fun and free.