What Warriors clan do you belong to? Find out here!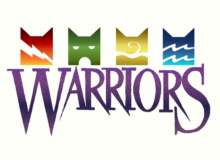 This is a quiz to tell you what Warrior cats clan you belong in, please be sure to be truthful in all of your answers! The only results are Thunderclan, Shadowclan, Riverclan, Windclan and Kittypet. Thank you so so so much for coming here!
I might make another quiz to see what rank you are in a clan, be sure to check that out if you see it! Thanks again for doing this quiz it really means a lot to me!
Created by: CyborgDragon