What Shrek the Musical Character Am I Most Like?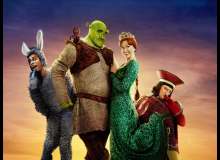 Have you ever wondered what character from the award winning production "Shrek the Musical" you are? Chances are, probably not. But would you like to find out anyway? If so, this test is for you!
Also, I would like to say that if you haven't seen "Shrek the Musical", I would HIGHLY recommend you watch it, as it is on Netflix so it's pretty easy to go watch. Anyway, enjoy my quiz!
Created by: ILoveShrek123