What Scarface character are you?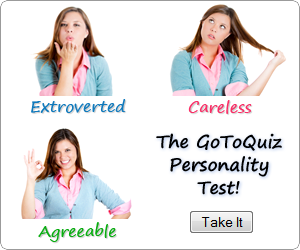 Scarface. That word carries with it a sound of . If you have seen the movie, you know what I am talking about. Who can forget the characters? I have looked for a quiz like this on the web for a long time. So I made my own.
Are you a great friend like Manny Ribera? Are you a killer like Hector the Toad? Are you a charming buisiness man like Frank Lopez? Are you a Powerful rich man like Aljeandro Sosa? Or are you the infamous Scarface himself, TONY MONTANA? Take the quiz and find out.
Related Quizzes:
Create a quiz on GotoQuiz. We are a better kind of quiz site, with no pop-up ads, no registration requirements, just high-quality quizzes. Hey MySpace users! You can create a quiz for MySpace, it's simple fun and free.