What Member of BTS is your Valentine's Day Partner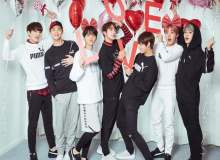 What member is going to spend Valentine's Day with you? Take this quiz and find out who will be spending time with you this Valentine's Day. The quiz is pretty simple to take. Just answer Truthfully to get your results!
What Lucky member gets to enjoy having chocolates and candy on this special day?To find your partner select just one answer for each question, then read the results!!!