What horse breed are you?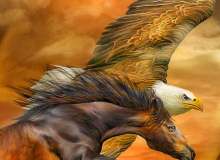 Welcome to my quiz! This quiz was made to tell you what type pf horse you'd be if you were a horse. It's based on questions such as what sort of lifestyle would you like and how much would you trust humans.
Will you be a kind hearted Shetland pony or Clydesdale, a high spirited mustang with a love for freedom, a stubborn barb horse that makes sure everything goes your way or something else? You will have to wait and see...
Created by: Wild_spirit7