What gender are you?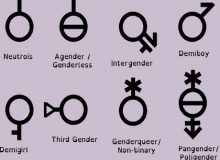 Are you confused about your gender? This quiz might be able to help nudge you in to finding out your gender. Note that this will not be extremely accurate and is for fun!
Also, I have included suggested pronouns with each gender. You do not have to use those pronouns!!! Each individual uses their own pronouns and those are only there for people who may not know much about a gender.