what fantasy charcter are you?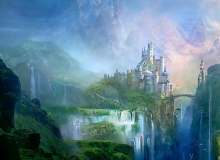 Hi there, please I hope you enjoy my quiz about fantasy characters and what your personality is kinda like. Please keep reading and enjoy this quiz!!!
Dragon, Fairy, FireFoxy or Ice Fox? Which one will you get? Well go ahead and find out. Please awnser the questions correctly, or you will get the wrong result.
Created by: Not Telling