What Encanto caracter are you?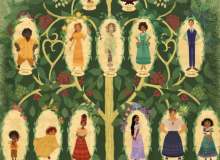 This quiz will tell what Encanto Caracter you are according to your favorite stuff, habits, personality traits, and other stuff. I hope you enjoy this quiz!
This quiz has 10 questions that will help tell what the Encanto character you are. The results are all of the people that belong to the family Madigal except Felix, Abuela, and Mirabel's dad.
Created by: Bianca Finch