What Doki Doki Literature Club are you?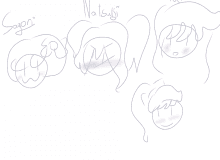 If you like Doki Doki take the quiz. If you don't search/play Doki Doki Literature Club! Doki Doki is 1000000000% free on steam, if you don't have Steam, search it up.
Warning! This mainly views over the Doki's persona, and somewhat gameplay, do not get offended! This was made for fun. But as well read carefully you might answer not how intended.