What DevianTart character are you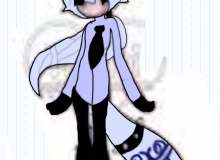 Hey there! I'm LilPuppyDreamer I love the DevianTart drawings so much! And the dream smp too. So I put it all together into a quiz to find more oddballs like me.
Complete this quiz and find out which DevianTart character you are! Please don't be upset if you don't get the character that you wanted. And I hope you love this quiz.
Created by: LilPuppyDreamer