What Christian Singer/Band Am I Thinking Of?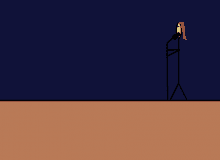 Do you listen to Christian music? Are all the song quizzes you've been seeing non-Christian ones? Well, look no further! Here is a very difficult quiz about Christian music.
If you get a high score, you can apparently read minds from a very long distance. Or you're a really good guesser. Or you've really memorized your Christian music facts.