Warrior Cats love story ~ Toms only!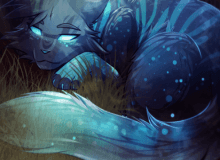 Hi! In this quiz, you have to find your match! Any answer you think you would pick, choose it, and find out who your mate will be! Plz send this to your friends!
Ok! now go on and get started! Remember to send this to your peeps, and Have a GREAT time doing this. Thank you! I hope you have fun in this cool quiz!