Should you have a boyfriend? Girls only!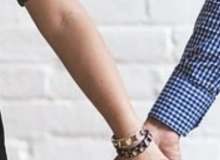 Hello! Some people might not know whether or not to have a boyfriend. Okay. For those people, I suggest taking this quiz! It will determine if you should have one.
Boyfriends are good people. They smile at us, kiss us. But once you marry him-boom! The fake niceness wears off, so don't get too attached to him. Whoever he is! And now… quiz time!