Should you get rats?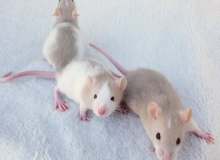 Are you ready for a rat? Do you want, to see how much you know about rats? Do you want to be the rat know it all? Do you just want to know if your lifestyle is good for a rat?
I must warn you, this quiz is fairly easy, if you don't pass you are probably not meant to have rats. If you pass you should take another quiz and see if this was just too easy!
Created by: Samantha