Pokmon Super Mystery Dungeon Personality Test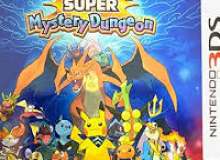 Hi pokefans! I looked up all the questions in "Pokémon super mystery dudgeon" and put them here! I also added the results, but after Piplup, it ran out of room for more results! so sorry, but this does not have: Oshawott , Froakie, Charmander, Cindaquill, Torchic, Chimchar, tepig, and fennikin, so sorry.
I sure hope you will forgive me! Oh, and also this was easier then usual, because I did not make the answers and questions! But I did type them up, however.
Created by: pokefan Giulia